EAST LOCATION ONLY
Your dog will stay at our facility with a staff member onsite at all times with your dog. If it's on a weekday, they will play with the other dogs during the daycare hours, if it's a weekend, they will be with the other dogs having a sleepover.
We try to keep the sleeping arrangements as familiar as possible so please let us know their normal routine.
All dogs coming for a sleepover must be social and meet all daycare requirements.
Dogs must be interviewed before sleeping over to ensure they will be suitable for Sprockett's atmosphere. You will need to fill out a registration form, provide proof of vaccinations and make an appointment prior to their stay with us. (Not required for dogs already taking part in Sprockett's Daycare)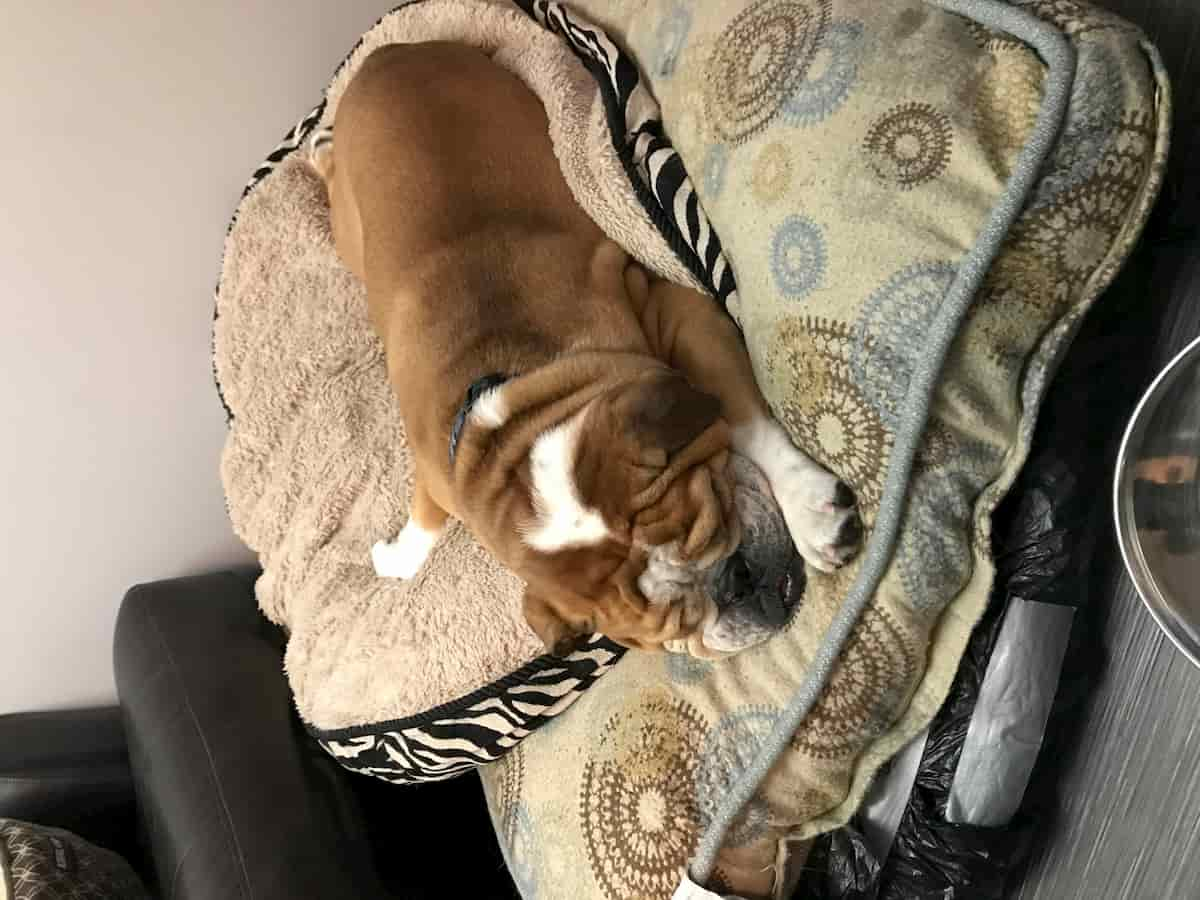 Drop Off and Pick Up Times for Overnight stays
Monday - Friday: Between 6:30 a.m. and 8:00 p.m.
Saturday, Sunday and Holidays: Between 8:00 a.m. and 8:00 p.m.
Things to Bring:
Leash and Collar
Their Crate (only required if they normally sleep in a crate at night)
Favorite bed or blanket
Favorite toy
Food for their entire stay with us
Anything else they would normally have at night to make them more comfortable
Registration
To assist with ensuring the registration process is quick and easy, please download and complete the
Sprockett's Doggy Day Camp Inc. Registration Form
Instructions:
Print form and fill in
One form per dog.
Print Form using browser print function
Fill out all 4 pages of the registration form, sign and date
Make copies of your current vaccination records and attach to the registration forms.
For an appointment at Sprockett's EAST, email Sprockett's East and someone will contact you to set up an interview or call 204-233-7332 to set up an appointment.
For an appointment at Sprockett's WEST, email Sprockett's West and someone will contact you to set up an interview or call 204-697-4881 to set up an appointment.
Bring signed forms and photcopies with you to appointment
Bring dog/s to interview
Overnight Rates
Includes 1 full day of daycare/night
Rates for 1 dog
2 to 6 Nights:
$50.00/night
8 Nights On:
$45.00/night
Rates for each additional dog Same household, same family
2 to 6 Nights:
$37.50/night
8 Nights On:
$33.75/night
Late Pick-up Fees
$5.00 for up to the first 15 minutes late per dog
$5.00 for up to each additional 15 minutes late per dog
Discounts
10% discount offered on all services to:
Active Military personnel, Active Firefighter, Paramedic and Police Officers
Active Kilcona Park Dog Club members
Senior SDDC Registered Dog Owners 60 years of age or older
(proof of service/membership/age required)
All prices are subject to GST
All Dogs must meet all entry requirements as outlined in the SDDC Registration form